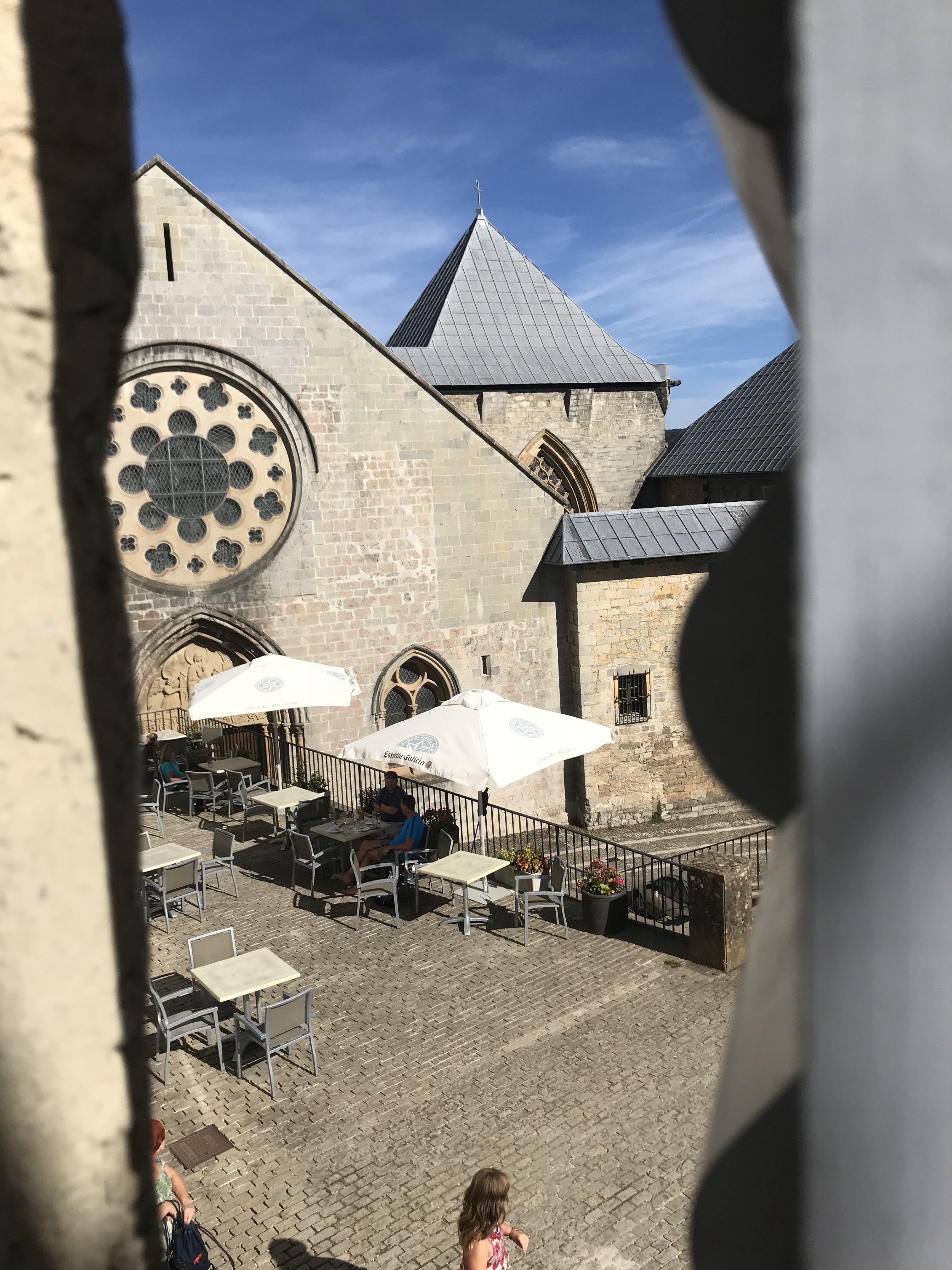 OMG. If I don't write this down I will be days behind. Leaving the prettiest village of St Jean, there is an  uphill slog plus backpack. OMG. When did I signup for this. Was it the movie 'The Way' or reading Laurie Lee ,' When `I walked out one summer morning' !!! I misbehaved in a former life. I'm sure this is retribution.
Around me is the most stunningly pure Pyrenees countryside of clean air and  horses grazing beyond the tree line with bells on.. I thought I was in a Heidi fairy story. Up went from up to up!! I'm there,  I each the top…and then its down and down and treacherously down on scrabble or scree…I'm so tired I cant remember how to put words together. People become thinner and then I'm alone.
Which way to go, they say follow the yellow arrows…every post has yellow on it…I swear I'm lost in the middle of nowhere with just the goats…now and again if I'm lucky there is a goat. Deep in the descending woodland I can see a Japanese couple. I have to follow them because they are human and I have been 7 hours on the road. She is so sweet and diminutive and in the raging heat she is dresses for combat, sticks, boots, full jacket and headgear.
"OH I have bad knees "she repeats as she heads backward down the scree. "Where you come from? I have bad knees"
"We not find  Roncesvalles, we are lost!"
I'm mortified but the option is to stay with them or go it alone. I opt foe sticking with this enduring couple.After an enormous trek through forest we come across what looks like a monastery. I cant go further…like a crumpled person I ask if this is my hostel.  They don't know. I stagger further …its not even a village…just monastic buildings and a church. I hobble in to what seemed like a reception…
"Oh yes you have passed it,its the building before this one" OMG. And its a palace. A monastic palace. My room is a suite but all I want to do is lie down, then cover myself with more water than you can imagine , eat and have a drink.
I did this and met up with Paul and Fiona, amazing people. For 19 euros, I have bread, water, a whole bottle of wine and choice of 3 courses…satiated I'm in heaven…but I have little faith in gettin up at dawn the next day.. It's only day ONE. I feel finished.